Basement_Modder wrote:
You should make one for wireless controllers as well. It would have to be a tad larger, I presume, but it could probably still fit in a 3PS60, just with 100% more awesome. Perhaps it could be powered off a DS3 battery?
Haven't exactly made it yet, but it's just about ready to be. It couldn't be powered off the PS3 battery without making up some way to charge it first, plus finding a few more mm of room in the PS3 shell with this board, it's board, the battery and a charger. It would still also be a bit of a wiring nightmare to stuff this into a PS3 shell, but it would be wireless when it's all done.
The 360miniCG2 will be roughly 35.5mm x 57.5mm x 5mm, pretty much the same dimensions as the PS3 controller's battery pack (the larger grey colored ones).
TOP
BOTTOM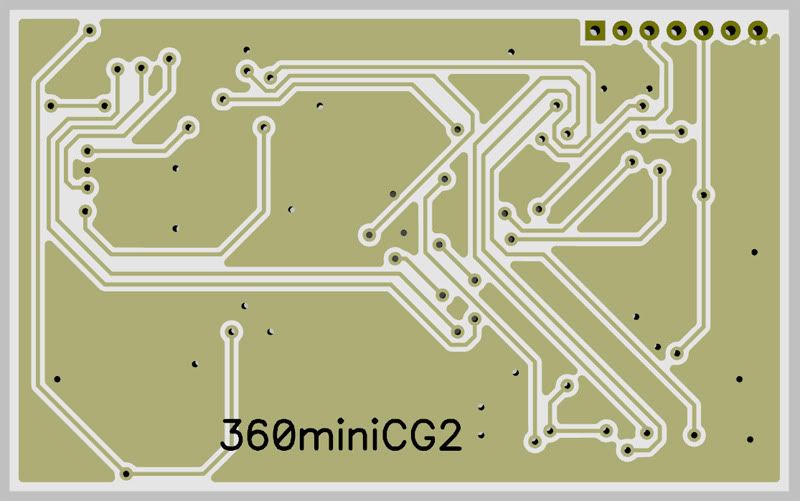 Soon as I can get around to having a few run off and show up for parts swapping and testing I'll post back with those results. I imagine it'll be about the same as with the miniCL, something will need tweaking, changed or was just overlooked.

_________________


Screwing up is one of the best learning tools, so long as the only thing you're not learning is how to screw up.


Re-mappable Wireless 360 Controller - The CGnome