Wow, so many questions.
I'm trying to cut the board to get the slim parts in my case, but I don't know where I can cut it. I think the red line is the only place I could cut it, but it runs through a capacitor (orange), an optocoupler (blue) and a transformer (red).
The lamp lines and the power connector for the LCD board are on opposite sides of the board, so I think that's the only line that will work.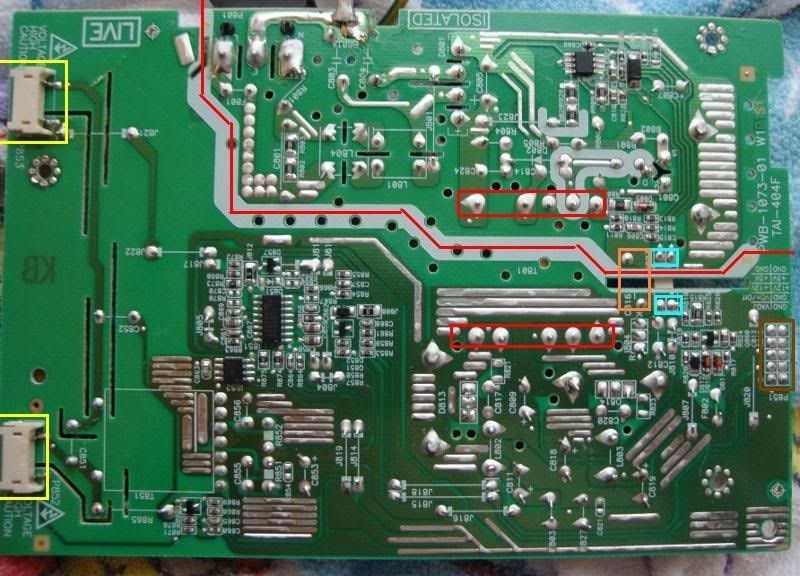 Is this board going to be too hard to cut on good line?

_________________


zeturi wrote:

If you're getting 404'd when trying to use the links in stickies, try

this tutoria

l to find that juicy info.