LCD driver board is here!! =D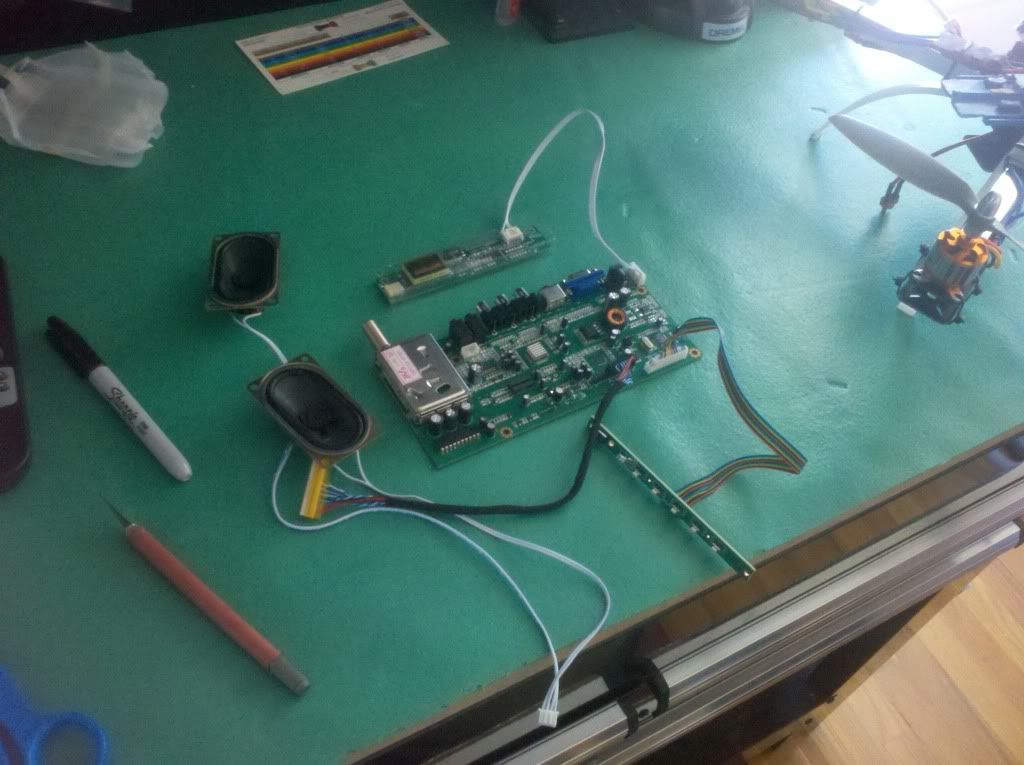 When I get it going later, I will post the thing working~
And then I have to experiment with LVDS extenders, as this cable is way too short..
EDIT: It appears to be working, but for some reason, it refuses to accept AV inputs.. >> So either its shot or something else is..
I tested s-video (I think) and it doesnt 'appear' to be working. Though my source I have no idea if it works, either. So tomorrow I'm gonna get a ps2 s-video cable and see whats what. VGA works, though!
edit2: Pretty sure my s-video source was okay.. Soo. What do I do? lol.